SedoMLS Platinum for Registrars
Access 23M Premium Domains | Earn 25% Commission | Co-branded Landing Page | No Dead End Search
Integrate Sedo's full domain inventory and earn commissions for each sale! SedoMLS Platinum enables partners to integrate domains listed at Sedo into their website's search results, including exclusive, high-value registry inventory, domains in auctions, expiring domains and 300+M unlisted, registered domains.
Become a one-stop-shop for all Domains!
With SedoMLS Platinum you can expand the domains available to include any requested domain and become a truly one-stop-shop to your customers:
With SedoMLS Platinum you get:
Access to Sedo's 23M Premium Domains
Access to previously unavailable new gTLDs
Access to 300+M unlisted, registered domains through Brokerage
25% Commission of each sale
Co-branded landing pages for enhancing trust
Fully outsourced domain negotiation and purchase process
Sell value-added services to users right after the sale
Integrating it is that simple!
Build only a link to the listing on Sedo's site: You do not have to build a negotiation platform, Sedo handles that
Make one API call to improve the link: Make the listing more attractive and get additional related listings
Fully outsourced: You do not have to handle the purchase process or cover payment costs, Sedo provides payment via credit card, AliPay, etc.
Global support: You are also not tasked with providing customer service, Sedo's customer support team can assist customers in 20 languages.
How SedoMLS Platinum works
Search
A user performs a domain search on your website and, if the domain is not available for registration, you include a result that links to Sedo. You can send a keyword query to Sedo's API to get additional information about the listing for increased conversion and additional listings to incorporate into your results. The search result is displayed on your website.
Purchase
Once the user selects a name to purchase, the user gets forwarded to your co-branded Buy Now, Make Offer, or Brokerage Service page. Once any negotiation is completed, the domain purchase is completed on Sedo's website.
Register
After the completion of the purchase, the user is automatically assigned the referring partner as their registrar to register the name and purchase value-added services.
Recent SedoMLS Platinum Sales
Each year Sedo and their Registrar Partners sell high-value Premium Domains via SedoMLS Platinum. And you can, too!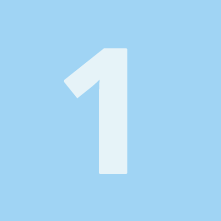 skywin.com
Sales Price: 275,000 EUR
Registrar Commission: 13,750 EUR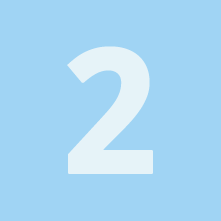 copymarkets.com
Sales Price:150,000 EUR
Registrar Commission: 7,500 EUR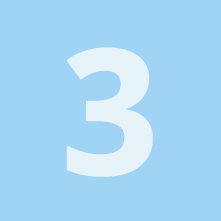 nutun.com
Sales Price 125,000 EUR
Registrar Commission: 6,250 EUR
Retain customers and earn commission
SedoMLS Platinum is the only partner network that sends referred domain buyers back to the participating registrar. This means while being able to offer a much broader selection of domain names for your customers, you can also retain and develop the customer relationship with each referred domain buyer within your own platform.
In addition to the referral commission from Sedo, you have the opportunity to secure both new customers with a domain registration and any value-added services they order. With the full process outsourced to Sedo, you don't have to worry about implementation resources. Sedo will provide the negotiation and payment platforms, while covering the payment cost and handling the necessary transfer and customer service support, available in 20+ languages.
Registrar Services
SedoMLS Premium
Integrate SedoMLS Premium to easily provide over 10 million Buy Now domains to your customers without ever having them leave your website.