The WWW is diversifying: Generic top-level domains (gTLDs) for the address of your choice
Are you seeking attractive and memorable internet addresses which can still be freely registered? New gTLDs are coming out every month – here is a list of the best new domain extensions.
Your dream domain is available
It is particularly difficult to register free and catchy internet addresses with more traditional top level domains such as .COM or .NET.
The new domain extensions offer a viable alternative for attractive web addresses!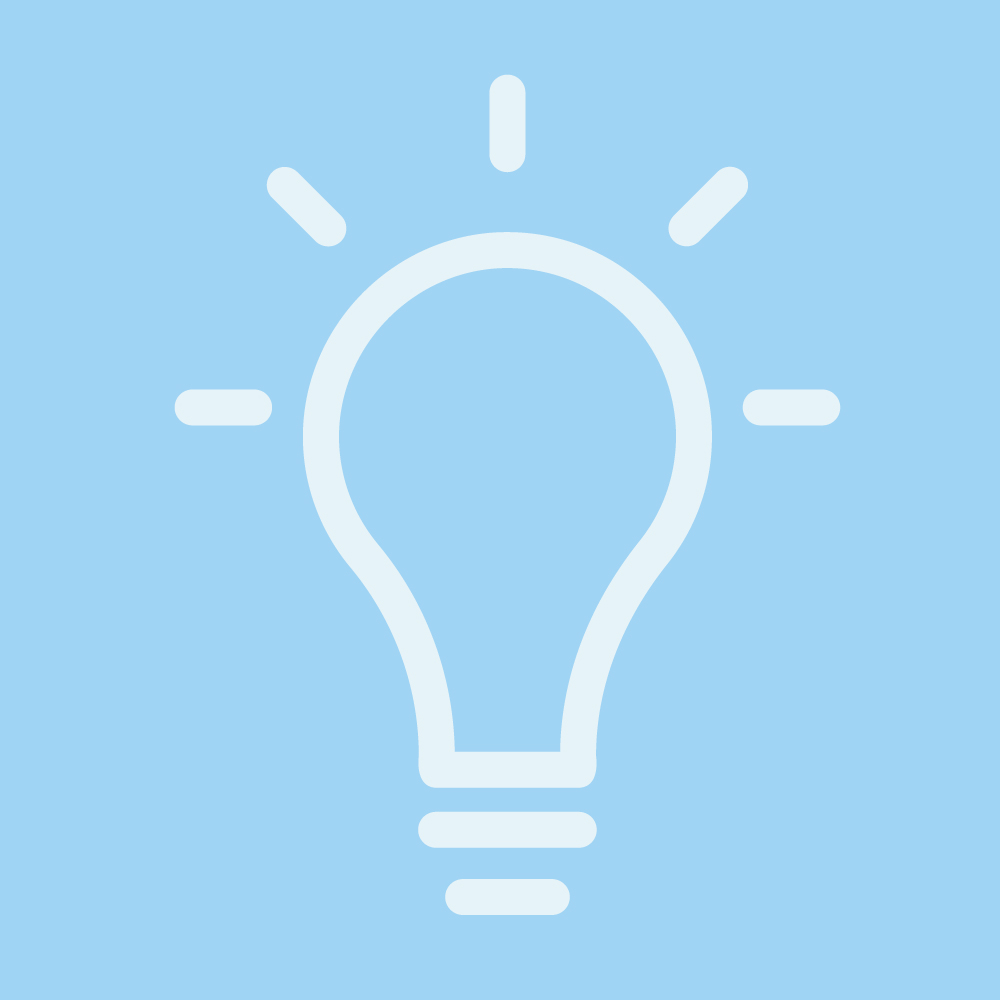 Memorable addresses
Short, catchy online addresses are easier to remember and will become well-known more quickly.
Thanks to the new gTLDs, you can avoid having to use cumbersome domain names.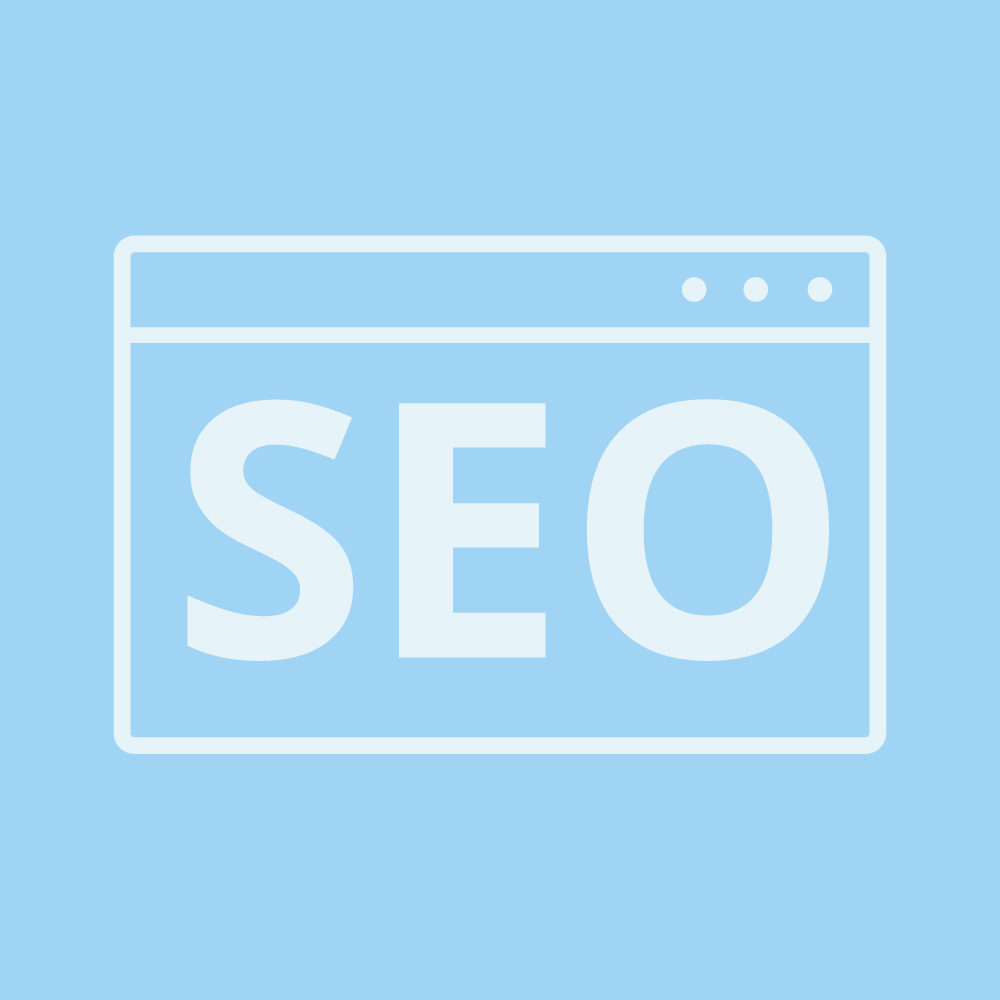 Perfect for search engines
The new domain extensions categorize web contents by topic, branch or region – and thus make it easier for users to find what they are looking for.
You website will be found more often, especially with local search queries.
The best new Top Level Domains (gTLDs) at Sedo
Find your ideal address quickly and hassle free: it doesn't matter whether it refers to a topic, industry, or region – you will find the world's largest domain selection of new domain extentions on our marketplace.
| | | |
| --- | --- | --- |
| <link /search/?cc=academy>.academy</link> | <link /search/?cc=fashion>.fashion</link> | <link /search/?cc=pink>.pink</link> |
| <link /search/?cc=accountants>.accountants</link> | <link /search/?cc=finance>.finance</link> | <link /search/?cc=pizza>.pizza</link> |
| <link /search/?cc=actor>.actor</link> | <link /search/?cc=financial>.financial</link> | <link /search/?cc=place>.place</link> |
| <link /search/?cc=adult>.adult</link> | <link /search/?cc=fish>.fish</link> | <link /search/?cc=plumping>.plumbing</link> |
| <link /search/?cc=agency>.agency</link> | <link /search/?cc=fishing>.fishing</link> | <link /search/?cc=plus>.plus</link> |
| <link /search/?cc=airforce>.airforce</link> | <link /search/?cc=fit>.fit</link> | <link /search/?cc=poker>.poker</link> |
| <link /search/?cc=apartments>.apartments</link> | <link /search/?cc=fitness>.fitness</link> | <link /search/?cc=porn>.porn</link> |
| <link /search/?cc=archi>.archi</link> | <link /search/?cc=flights>.flights</link> | <link /search/?cc=press>.press</link> |
| <link /search/?cc=army>.army</link> | <link /search/?cc=florist>.florist</link> | <link /search/?cc=productions>.productions</link> |
| <link /search/?cc=associates>.associates</link> | <link /search/?cc=flowers>.flowers</link> | <link /search/?cc=properties>.properties</link> |
| <link /search/?cc=attorney>.attorney</link> | <link /search/?cc=forsale>.forsale</link> | <link /search/?cc=property>.property</link> |
| <link /search/?cc=auction>.auction</link> | <link /search/?cc=frl>.frl</link> | <link /search/?cc=pub>.pub</link> |
| <link /search/?cc=band>.band</link> | <link /search/?cc=foundation>.foundation</link> | <link /search/?cc=quebec>.quebec</link> |
| <link /search/?cc=bar>.bar</link> | <link /search/?cc=football>.football</link> | <link /search/?cc=qpon>.qpon</link> |
| <link /search/?cc=bargains>.bargains</link> | <link /search/?cc=fund>.fund</link> | <link /search/?cc=realtor>.realtor</link> |
| <a href="t3://page?uid=237">.bayern</a> | <link /search/?cc=furniture>.furniture</link> | <link /search/?cc=recipes>.recipes</link> |
| <link /search/?cc=beer>.beer</link> | <link /search/?cc=gallery>.gallery</link> | <link /search/?cc=red>.red</link> |
| <a href="t3://page?uid=252">.berlin</a> | <link /search/?cc=garden>.garden</link> | <link /search/?cc=rehab>.rehab</link> |
| <link /search/?cc=best>.best</link> | <link /search/?cc=gift>.gift</link> | <link /search/?cc=reisen>.reisen</link> |
| <a href="t3://page?uid=190">.bid</a> | <link /search/?cc=guves>.gives</link> | <link /search/?cc=rentals>.rentals</link> |
| <link /search/?cc=bike>.bike</link> | <link /search/?cc=glass>.glass</link> | <link /search/?cc=repair>.repair</link> |
| <link /search/?cc=bingo>.bingo</link> | <link /search/?cc=global>.global</link> | <link /search/?cc=republican>.republican</link> |
| <link /search/?cc=blackfriday>.blackfriday</link> | <link /search/?cc=globo>.globo</link> | <link /search/?cc=report>.report</link> |
| <link /search/?cc=blue>.blue</link> | <link /search/?cc=graphics>.graphics</link> | <link /search/?cc=rest>.rest</link> |
| <link /search/?cc=boutique>.boutique</link> | <link /search/?cc=green>.green</link> | <link /search/?cc=rich>.rich</link> |
| <link /search/?cc=brussels>.brussels</link> | <link /search/?cc=gripe>.gripe</link> | <link /search/?cc=rip>.rip</link> |
| <link /search/?cc=build>.build</link> | <link /search/?cc=guitar>.guitars</link> | <link /search/?cc=rocks>.rocks</link> |
| <link /search/?cc=builders>.builders</link> | <link /search/?cc=guru>.guru</link> | <link /search/?cc=rodeo>.rodeo</link> |
| <link /search/?cc=business>.business</link> | <link /search/?cc=gold>.gold</link> | <link /search/?cc=ruhr>.ruhr</link> |
| <link /search/?cc=buzz>.buzz</link> | <link /search/?cc=golf>.golf</link> | <link /search/?cc=ryukyu>.ryukyu</link> |
| <link /search/?cc=bzh>.bzh</link> | <link /search/?cc=gop>.gop</link> | <link /search/?cc=saarland>.saarland</link> |
| <link /search/?cc=cab>.cab</link> | <link /search/?cc=gratis>.gratis</link> | <link /search/?cc=sale>.sale</link> |
| <link /search/?cc=camera>.camera</link> | <link /search/?cc=guide>.guide</link> | <link /search/?cc=schule>.schule</link> |
| <link /search/?cc=camp>.camp</link> | <a href="t3://page?uid=264">.hamburg</a> | <a href="t3://page?uid=251">.science</a> |
| <link /search/?cc=capetown>.capetown</link> | <link /search/?cc=haus>.haus</link> | <link /search/?cc=scot>.scot</link> |
| <link /search/?cc=capital>.capital</link> | <link /search/?cc=healthcare>.healthcare</link> | <link /search/?cc=school>.school</link> |
| <link /search/?cc=cards>.cards</link> | <link /search/?cc=help>.help</link> | <link /search/?cc=services>.services</link> |
| <link /search/?cc=care>.care</link> | <a href="t3://page?uid=218">.hiv</a> | <link /search/?cc=sexy>.sexy</link> |
| <link /search/?cc=career>.career</link> | <link /search/?cc=holdings>.holdings</link> | <link /search/?cc=shiksha>.shiksha</link> |
| <link /search/?cc=careers>.careers</link> | <link /search/?cc=holiday>.holiday</link> | <link /search/?cc=shoes>.shoes</link> |
| <link /search/?cc=casa>.casa</link> | <link /search/?cc=horse>.horse</link> | <link /search/?cc=singles>.singles</link> |
| <link /search/?cc=cash>.cash</link> | <link /search/?cc=host>.host</link> | <link /search/?cc=site>.site</link> |
| <link /search/?cc=casino>.casino</link> | <link /search/?cc=hosting>.hosting</link> | <link /search/?cc=software>.software</link> |
| <link /search/?cc=catering>.catering</link> | <link /search/?cc=house>.house</link> | <link /search/?cc=solar>.solar</link> |
| <link /search/?cc=center>.center</link> | <link /search/?cc=how>.how</link> | <link /search/?cc=solutions>.solutions</link> |
| <link /search/?cc=ceo>.ceo</link> | <link /search/?cc=immo>.immo</link> | <link /search/?cc=soy>.soy</link> |
| <link /search/?cc=chat>.chat</link> | <link /search/?cc=immobilien>.immobilien</link> | <link /search/?cc=space>.space</link> |
| <link /search/?cc=cheap>.cheap</link> | <link /search/?cc=industries>.industries</link> | <link /search/?cc=supplies>.supplies</link> |
| <a href="t3://page?uid=203">.cricket</a> | <link /search/?cc=ink>.ink</link> | <link /search/?cc=supply>.supply</link> |
| <link /search/?cc=christmas>.christmas</link> | <link /search/?cc=institute>.institute</link> | <link /search/?cc=support>.support</link> |
| <link /search/?cc=church>.church</link> | <link /search/?cc=insure>.insure</link> | <link /search/?cc=surf>.surf</link> |
| <link /search/?cc=citic>.citic</link> | <link /search/?cc=international>.international</link> | <link /search/?cc=style>.style</link> |
| <link /search/?cc=city>.city</link> | <link /search/?cc=investment>.investment</link> | <link /search/?cc=surgery>.surgery</link> |
| <link /search/?cc=claims>.claims</link> | <link /search/?cc=irish>.irish</link> | <link /search/?cc=sydney>.sydney</link> |
| <link /search/?cc=cleaning>.cleaning</link> | <link /search/?cc=jetzt>.jetzt</link> | <link /search/?cc=systems>.systems</link> |
| <link /search/?cc=click>.click</link> | <link /search/?cc=joburg>.joburg</link> | <link /search/?cc=taipei>.taipei</link> |
| <link /search/?cc=clinic>.clinic</link> | <link /search/?cc=kaufen>.kaufen</link> | <link /search/?cc=tattoo>.tattoo</link> |
| <link /search/?cc=clothing>.clothing</link> | <link /search/?cc=kim>.kim</link> | <link /search/?cc=tax>.tax</link> |
| <link /search/?cc=club>.club</link> | <link /search/?cc=kitchen>.kitchen</link> | <link /search/?cc=technology>.technology</link> |
| <link /search/?cc=coach>.coach</link> | <link /search/?cc=kiwi>.kiwi</link> | <link /search/?cc=tennis>.tennis</link> |
| <link /search/?cc=codes>.codes</link> | <a href="t3://page?uid=267">.koeln</a> | <link /search/?cc=tienda>.tienda</link> |
| <link /search/?cc=coffee>.coffee</link> | <link /search/?cc=land>.land</link> | <link /search/?cc=tips>.tips</link> |
| <link /search/?cc=cologne>.cologne</link> | <link /search/?cc=lat>.lat</link> | <link /search/?cc=tires>.tires</link> |
| <link /search/?cc=community>.community</link> | <link /search/?cc=lawyer>.lawyer</link> | <link /search/?cc=today>.today</link> |
| <link /search/?cc=company>.company</link> | <link /search/?cc=lease>.lease</link> | <link /search/?cc=tokyo>.tokyo</link> |
| <link /search/?cc=computer>.computer</link> | <link /search/?cc=legal>.legal</link> | <link /search/?cc=tools>.tools</link> |
| <link /search/?cc=condos>.condos</link> | <link /search/?cc=lgbt>.lgbt</link> | <link /search/?cc=top>.top</link> |
| <link /search/?cc=construction>.construction</link> | <link /search/?cc=life>.life</link> | <link /search/?cc=tours>.tours</link> |
| <link /search/?cc=consulting>.consulting</link> | <link /search/?cc=lighting>.lighting</link> | <link /search/?cc=town>.town</link> |
| <link /search/?cc=contractors>.contractors</link> | <link /search/?cc=limited>.limited</link> | <link /search/?cc=toys>.toys</link> |
| <link /search/?cc=cooking>.cooking</link> | <link /search/?cc=limo>.limo</link> | <a href="t3://page?uid=259">.trade</a> |
| <link /search/?cc=cool>.cool</link> | <link /search/?cc=link>.link</link> | <link /search/?cc=training>.training</link> |
| <link /search/?cc=country>.country</link> | <link /search/?cc=loans>.loans</link> | <link /search/?cc=university>.university</link> |
| <link /search/?cc=credit>.credit</link> | <link /search/?cc=london>.london</link> | <link /search/?cc=uno>.uno</link> |
| <link /search/?cc=creditcard>.creditcard</link> | <link /search/?cc=ltda>.ltda</link> | <link /search/?cc=vacations>.vacations</link> |
| <link /search/?cc=cruises>.cruises</link> | <link /search/?cc=luxury>.luxury</link> | <link /search/?cc=vegas>.vegas</link> |
| <link /search/?cc=cymru>.cymru</link> | <link /search/?cc=maison>.maison</link> | <link /search/?cc=ventures>.ventures</link> |
| <link /search/?cc=dating>.dating</link> | <link /search/?cc=management>.management</link> | <link /search/?cc=versicherung>.versicherung</link> |
| <link /search/?cc=deals>.deals</link> | <link /search/?cc=market>.market</link> | <link /search/?cc=vet>.vet</link> |
| <link /search/?cc=degree>.degree</link> | <link /search/?cc=marketing>.marketing</link> | <link /search/?cc=viajes>.viajes</link> |
| <link /search/?cc=delivery>.delivery</link> | <link /search/?cc=media>.media</link> | <link /search/?cc=video>.video</link> |
| <link /search/?cc=democrat>.democrat</link> | <link /search/?cc=melbourne>.melbourne</link> | <link /search/?cc=villas>.villas</link> |
| <link /search/?cc=dental>.dental</link> | <link /search/?cc=memorial>.memorial</link> | <link /search/?cc=vision>.vision</link> |
| <link /search/?cc=dentist>.dentist</link> | <link /search/?cc=menu>.menu</link> | <link /search/?cc=vlaanderen>.vlaanderen</link> |
| <link /search/?cc=desi>.desi</link> | <link /search/?cc=moda>.moda</link> | <link /search/?cc=vodka>.vodka</link> |
| <link /search/?cc=diamonds>.diamonds</link> | <link /search/?cc=moe>.moe</link> (geek) | <link /search/?cc=vote>.vote</link> |
| <link /search/?cc=diet>.diet</link> | <link /search/?cc=money>.money</link> | <link /search/?cc=voting>.voting</link> |
| <a href="t3://page?uid=210">.digital</a> | <link /search/?cc=moscow>.moscow</link> | <link /search/?cc=voto>.voto</link> |
| <link /search/?cc=discount>.discount</link> | <link /search/?cc=movie>.movie</link> | <link /search/?cc=voyage>.voyage</link> |
| <link /search/?cc=direct>.direct</link> | <link /search/?cc=nagoya>.nagoya</link> | <link /search/?cc=wales>.wales</link> |
| <link /search/?cc=directory>.directory</link> | <link /search/?cc=navy>.navy</link> | <link /search/?cc=wang>.wang</link> |
| <link /search/?cc=domains>.domains</link> | <link /search/?cc=network>.network</link> | <link /search/?cc=watch>.watch</link> |
| <link /search/?cc=durban>.durban</link> | <link /search/?cc=ninja>.ninja</link> | <a href="t3://page?uid=262">.webcam</a> |
| <link /search/?cc=education>.education</link> | <link /search/?cc=nyc>.nyc</link> | <link /search/?cc=website>.website</link> |
| <a href="t3://page?uid=211">.email</a> | <link /search/?cc=okinawa>.okinawa</link> | <link /search/?cc=wed>.wed</link> |
| <link /search/?cc=energy>.energy</link> | <link /search/?cc=onl>.onl</link> | <link /search/?cc=wedding>.wedding</link> |
| <link /search/?cc=engineer>.engineer</link> | <link /search/?cc=ooo>.ooo</link> | <link /search/?cc=whoswho>.whoswho</link> |
| <link /search/?cc=engineering>.engineering</link> | <link /search/?cc=organic>.organic</link> | <link /search/?cc=wien>.wien</link> |
| <link /search/?cc=enterprises>.enterprises</link> | <link /search/?cc=ovh>.ovh</link> | <link /search/?cc=work>.work</link> |
| <link /search/?cc=equpment>.equipment</link> | <link /search/?cc=paris>.paris</link> | <link /search/?cc=works>.works</link> |
| <link /search/?cc=estate>.estate</link> | <link /search/?cc=partners>.partners</link> | <link /search/?cc=world>.world</link> |
| <link /search/?cc=eus>.eus</link> | <link /search/?cc=parts>.parts</link> | <link /search/?cc=wtf>.wtf</link> |
| <link /search/?cc=events>.events</link> | <a href="t3://page?uid=244">.party</a> | <link /search/?cc=xyz>.xyz</link> |
| <link /search/?cc=exchange>.exchange</link> | <link /search/?cc=photography>.photography</link> | <link /search/?cc=yoga>.yoga</link> |
| <link /search/?cc=expert>.expert</link> | <link /search/?cc=photos>.photos</link> | <link /search/?cc=yokohama>.yokohama</link> |
| <link /search/?cc=exposed>.exposed</link> | <link /search/?cc=physio>.physio</link> | <link /search/?cc=zone>.zone</link> |
| <link /search/?cc=fail>.fail</link> | <link /search/?cc=pics>.pics</link> | <link /search/?cc=сайт>.сайт</link> |
| <link /search/?cc=farm>.farm</link> | <link /search/?cc=pictures>.pictures</link> | |
| | | |
| gTLD | Sunrise Phase | Learn more |
| --- | --- | --- |
| <a href="https://www.uniteddomains.com/new-top-level-domain/ auto -domain-registration/?et_cid=8&amp;et_lid=7516&amp;et_sub= auto - landing&amp;partner=sedo"> .auto </a> | 09 Dec 2015 - 12 Jan 2016 | <a href="https://www.uniteddomains.com/new-top-level-domain/ auto -domain-registration/?et_cid=8&amp;et_lid=7516&amp;et_sub= auto - landing&amp;partner=sedo"> Pre-order now </a> |
| <a href="https://www.uniteddomains.com/new-top-level-domain/ autos -domain-registration/?et_cid=8&amp;et_lid=7516&amp;et_sub= autos - landing&amp;partner=sedo"> .autos </a> | 22 Mar 2016 - 21 May 2016 | <a href="https://www.uniteddomains.com/new-top-level-domain/ autos -domain-registration/?et_cid=8&amp;et_lid=7516&amp;et_sub= autos - landing&amp;partner=sedo"> Pre-order now </a> |
| <a href="https://www.uniteddomains.com/new-top-level-domain/ bank -domain-registration/?et_cid=8&amp;et_lid=7516&amp;et_sub= bank - landing&amp;partner=sedo"> .bank </a> | 18 May 2015 - 17 Jun 2015 | <a href="https://www.uniteddomains.com/new-top-level-domain/ bank -domain-registration/?et_cid=8&amp;et_lid=7516&amp;et_sub= bank - landing&amp;partner=sedo"> Pre-order now </a> |
| <a href="https://www.uniteddomains.com/new-top-level-domain/ barcelona -domain-registration/?et_cid=8&amp;et_lid=7516&amp;et_sub= barcelona - landing&amp;partner=sedo"> .barcelona </a> | 12 Jan 2016 - 15 Mar 2016 | <a href="https://www.uniteddomains.com/new-top-level-domain/ barcelona -domain-registration/?et_cid=8&amp;et_lid=7516&amp;et_sub= barcelona - landing&amp;partner=sedo"> Pre-order now </a> |
| <a href="https://www.uniteddomains.com/new-top-level-domain/ bet -domain-registration/?et_cid=8&amp;et_lid=7516&amp;et_sub= bet - landing&amp;partner=sedo"> .bet </a> | 05 Jan 2016 - 04 Feb 2016 | <a href="https://www.uniteddomains.com/new-top-level-domain/ bet -domain-registration/?et_cid=8&amp;et_lid=7516&amp;et_sub= bet - landing&amp;partner=sedo"> Pre-order now </a> |
| <a href="https://www.uniteddomains.com/new-top-level-domain/ bible -domain-registration/?et_cid=8&amp;et_lid=7516&amp;et_sub= bible - landing&amp;partner=sedo"> .bible </a> | 06 Jan 2016 - 05 Feb 2016 | <a href="https://www.uniteddomains.com/new-top-level-domain/ bible -domain-registration/?et_cid=8&amp;et_lid=7516&amp;et_sub= bible - landing&amp;partner=sedo"> Pre-order now </a> |
| <a href="https://www.uniteddomains.com/new-top-level-domain/ boats -domain-registration/?et_cid=8&amp;et_lid=7516&amp;et_sub= boats - landing&amp;partner=sedo"> .boats </a> | 03 Dec 2015 - 01 Feb 2016 | <a href="https://www.uniteddomains.com/new-top-level-domain/ boats -domain-registration/?et_cid=8&amp;et_lid=7516&amp;et_sub= boats - landing&amp;partner=sedo"> Pre-order now </a> |
| <a href="https://www.uniteddomains.com/new-top-level-domain/ car -domain-registration/?et_cid=8&amp;et_lid=7516&amp;et_sub= car - landing&amp;partner=sedo"> .car </a> | 09 Dec 2015 - 12 Jan 2016 | <a href="https://www.uniteddomains.com/new-top-level-domain/ car -domain-registration/?et_cid=8&amp;et_lid=7516&amp;et_sub= car - landing&amp;partner=sedo"> Pre-order now </a> |
| <a href="https://www.uniteddomains.com/new-top-level-domain/ cars -domain-registration/?et_cid=8&amp;et_lid=7516&amp;et_sub= cars - landing&amp;partner=sedo"> .cars </a> | 09 Dec 2015 - 12 Jan 2016 | <a href="https://www.uniteddomains.com/new-top-level-domain/ cars -domain-registration/?et_cid=8&amp;et_lid=7516&amp;et_sub= cars - landing&amp;partner=sedo"> Pre-order now </a> |
| <a href="https://www.uniteddomains.com/new-top-level-domain/ chat -domain-registration/?et_cid=8&amp;et_lid=7516&amp;et_sub= chat - landing&amp;partner=sedo"> .chat </a> | 10 Mar 2015 - 09 May 2015 | <a href="https://www.uniteddomains.com/new-top-level-domain/ chat -domain-registration/?et_cid=8&amp;et_lid=7516&amp;et_sub= chat - landing&amp;partner=sedo"> Pre-order now </a> |
| <a href="https://www.uniteddomains.com/new-top-level-domain/ cloud -domain-registration/?et_cid=8&amp;et_lid=7516&amp;et_sub= cloud - landing&amp;partner=sedo"> .cloud </a> | 16 Nov 2015 - 15 Jan 2016 | <a href="https://www.uniteddomains.com/new-top-level-domain/ cloud -domain-registration/?et_cid=8&amp;et_lid=7516&amp;et_sub= cloud - landing&amp;partner=sedo"> Pre-order now </a> |
| <a href="https://www.uniteddomains.com/new-top-level-domain/ doosan -domain-registration/?et_cid=8&amp;et_lid=7516&amp;et_sub= doosan - landing&amp;partner=sedo"> .doosan </a> | 12 Jan 2015 - 15 Mar 2015 | <a href="https://www.uniteddomains.com/new-top-level-domain/ doosan -domain-registration/?et_cid=8&amp;et_lid=7516&amp;et_sub= doosan - landing&amp;partner=sedo"> Pre-order now </a> |
| <a href="https://www.uniteddomains.com/new-top-level-domain/ family -domain-registration/?et_cid=8&amp;et_lid=7516&amp;et_sub= family - landing&amp;partner=sedo"> .family </a> | 10 Nov 2015 - 09 Jan 2016 | <a href="https://www.uniteddomains.com/new-top-level-domain/ family -domain-registration/?et_cid=8&amp;et_lid=7516&amp;et_sub= family - landing&amp;partner=sedo"> Pre-order now </a> |
| <a href="https://www.uniteddomains.com/new-top-level-domain/ feedback -domain-registration/?et_cid=8&amp;et_lid=7516&amp;et_sub= feedback - landing&amp;partner=sedo"> .feedback </a> | 20 Oct 2015 - 06 Jan 2016 | <a href="https://www.uniteddomains.com/new-top-level-domain/ feedback -domain-registration/?et_cid=8&amp;et_lid=7516&amp;et_sub= feedback - landing&amp;partner=sedo"> Pre-order now </a> |
| <a href="https://www.uniteddomains.com/new-top-level-domain/ firmdale -domain-registration/?et_cid=8&amp;et_lid=7516&amp;et_sub= firmdale - landing&amp;partner=sedo"> .firmdale </a> | 12 Jan 2015 - 13 Mar 2015 | <a href="https://www.uniteddomains.com/new-top-level-domain/ firmdale -domain-registration/?et_cid=8&amp;et_lid=7516&amp;et_sub= firmdale - landing&amp;partner=sedo"> Pre-order now </a> |
| <a href="https://www.uniteddomains.com/new-top-level-domain/ gmbh -domain-registration/?et_cid=8&amp;et_lid=7516&amp;et_sub= gmbh - landing&amp;partner=sedo"> .gmbh </a> | 12 Apr 2016 - 11 Jun 2016 | <a href="https://www.uniteddomains.com/new-top-level-domain/ gmbh -domain-registration/?et_cid=8&amp;et_lid=7516&amp;et_sub= gmbh - landing&amp;partner=sedo"> Pre-order now </a> |
| <a href="https://www.uniteddomains.com/new-top-level-domain/ group -domain-registration/?et_cid=8&amp;et_lid=7516&amp;et_sub= group - landing&amp;partner=sedo"> .group </a> | 29 Mar 2016 - 28 May 2016 | <a href="https://www.uniteddomains.com/new-top-level-domain/ group -domain-registration/?et_cid=8&amp;et_lid=7516&amp;et_sub= group - landing&amp;partner=sedo"> Pre-order now </a> |
| <a href="https://www.uniteddomains.com/new-top-level-domain/ homes -domain-registration/?et_cid=8&amp;et_lid=7516&amp;et_sub= homes - landing&amp;partner=sedo"> .homes </a> | TBA | <a href="https://www.uniteddomains.com/new-top-level-domain/ homes -domain-registration/?et_cid=8&amp;et_lid=7516&amp;et_sub= homes - landing&amp;partner=sedo"> Pre-order now </a> |
| <a href="https://www.uniteddomains.com/new-top-level-domain/ hoteles -domain-registration/?et_cid=8&amp;et_lid=7516&amp;et_sub= hoteles - landing&amp;partner=sedo"> .hoteles </a> | 22 Dec 2015 - 01 Mar 2016 | <a href="https://www.uniteddomains.com/new-top-level-domain/ hoteles -domain-registration/?et_cid=8&amp;et_lid=7516&amp;et_sub= hoteles - landing&amp;partner=sedo"> Pre-order now </a> |
| <a href="https://www.uniteddomains.com/new-top-level-domain/ insurance -domain-registration/?et_cid=8&amp;et_lid=7516&amp;et_sub= insurance - landing&amp;partner=sedo"> .insurance </a> | 02 May 2016 - 01 Jun 2016 | <a href="https://www.uniteddomains.com/new-top-level-domain/ insurance -domain-registration/?et_cid=8&amp;et_lid=7516&amp;et_sub= insurance - landing&amp;partner=sedo"> Pre-order now </a> |
| <a href="https://www.uniteddomains.com/new-top-level-domain/ ist -domain-registration/?et_cid=8&amp;et_lid=7516&amp;et_sub= ist - landing&amp;partner=sedo"> .ist </a> | 27 Jan 2016 - 26 Feb 2016 | <a href="https://www.uniteddomains.com/new-top-level-domain/ ist -domain-registration/?et_cid=8&amp;et_lid=7516&amp;et_sub= ist - landing&amp;partner=sedo"> Pre-order now </a> |
| <a href="https://www.uniteddomains.com/new-top-level-domain/ istanbul -domain-registration/?et_cid=8&amp;et_lid=7516&amp;et_sub= istanbul - landing&amp;partner=sedo"> .istanbul </a> | 27 Jan 2016 - 26 Feb 2016 | <a href="https://www.uniteddomains.com/new-top-level-domain/ istanbul -domain-registration/?et_cid=8&amp;et_lid=7516&amp;et_sub= istanbul - landing&amp;partner=sedo"> Pre-order now </a> |
| <a href="https://www.uniteddomains.com/new-top-level-domain/ kred -domain-registration/?et_cid=8&amp;et_lid=7516&amp;et_sub= kred - landing&amp;partner=sedo"> .kred </a> | 16 Jan 2015 - 15 Feb 2015 | <a href="https://www.uniteddomains.com/new-top-level-domain/ kred -domain-registration/?et_cid=8&amp;et_lid=7516&amp;et_sub= kred - landing&amp;partner=sedo"> Pre-order now </a> |
| <a href="https://www.uniteddomains.com/new-top-level-domain/ kyoto -domain-registration/?et_cid=8&amp;et_lid=7516&amp;et_sub= kyoto - landing&amp;partner=sedo"> .kyoto </a> | 01 Oct 2015 - 30 Nov 2015 | <a href="https://www.uniteddomains.com/new-top-level-domain/ kyoto -domain-registration/?et_cid=8&amp;et_lid=7516&amp;et_sub= kyoto - landing&amp;partner=sedo"> Pre-order now </a> |
| <a href="https://www.uniteddomains.com/new-top-level-domain/ lasalle -domain-registration/?et_cid=8&amp;et_lid=7516&amp;et_sub= lasalle - landing&amp;partner=sedo"> .lasalle </a> | 14 Dec 2015 - 14 Jan 2016 | <a href="https://www.uniteddomains.com/new-top-level-domain/ lasalle -domain-registration/?et_cid=8&amp;et_lid=7516&amp;et_sub= lasalle - landing&amp;partner=sedo"> Pre-order now </a> |
| <a href="https://www.uniteddomains.com/new-top-level-domain/ ltd -domain-registration/?et_cid=8&amp;et_lid=7516&amp;et_sub= ltd - landing&amp;partner=sedo"> .ltd </a> | 12 Apr 2016 - 11 Jun 2016 | <a href="https://www.uniteddomains.com/new-top-level-domain/ ltd -domain-registration/?et_cid=8&amp;et_lid=7516&amp;et_sub= ltd - landing&amp;partner=sedo"> Pre-order now </a> |
| <a href="https://www.uniteddomains.com/new-top-level-domain/ mom -domain-registration/?et_cid=8&amp;et_lid=7516&amp;et_sub= mom - landing&amp;partner=sedo"> .mom </a> | 12 Jan 2016 - 15 Mar 2016 | <a href="https://www.uniteddomains.com/new-top-level-domain/ mom -domain-registration/?et_cid=8&amp;et_lid=7516&amp;et_sub= mom - landing&amp;partner=sedo"> Pre-order now </a> |
| <a href="https://www.uniteddomains.com/new-top-level-domain/ motorcycles -domain-registration/?et_cid=8&amp;et_lid=7516&amp;et_sub= motorcycles - landing&amp;partner=sedo"> .motorcycles </a> | 06 Apr 2016 - 05 Jun 2016 | <a href="https://www.uniteddomains.com/new-top-level-domain/ motorcycles -domain-registration/?et_cid=8&amp;et_lid=7516&amp;et_sub= motorcycles - landing&amp;partner=sedo"> Pre-order now </a> |
| <a href="https://www.uniteddomains.com/new-top-level-domain/ office -domain-registration/?et_cid=8&amp;et_lid=7516&amp;et_sub= office - landing&amp;partner=sedo"> .office </a> | 04 Nov 2015 - 06 Jan 2016 | <a href="https://www.uniteddomains.com/new-top-level-domain/ office -domain-registration/?et_cid=8&amp;et_lid=7516&amp;et_sub= office - landing&amp;partner=sedo"> Pre-order now </a> |
| <a href="https://www.uniteddomains.com/new-top-level-domain/ ong -domain-registration/?et_cid=8&amp;et_lid=7516&amp;et_sub= ong - landing&amp;partner=sedo"> .ong </a> | 17 Mar 2015 - 16 Apr 2015 | <a href="https://www.uniteddomains.com/new-top-level-domain/ ong -domain-registration/?et_cid=8&amp;et_lid=7516&amp;et_sub= ong - landing&amp;partner=sedo"> Pre-order now </a> |
| <a href="https://www.uniteddomains.com/new-top-level-domain/ pet -domain-registration/?et_cid=8&amp;et_lid=7516&amp;et_sub= pet - landing&amp;partner=sedo"> .pet </a> | 19 Jan 2016 - 19 Feb 2016 | <a href="https://www.uniteddomains.com/new-top-level-domain/ pet -domain-registration/?et_cid=8&amp;et_lid=7516&amp;et_sub= pet - landing&amp;partner=sedo"> Pre-order now </a> |
| <a href="https://www.uniteddomains.com/new-top-level-domain/ promo -domain-registration/?et_cid=8&amp;et_lid=7516&amp;et_sub= promo - landing&amp;partner=sedo"> .promo </a> | 14 Apr 2016 - 16 May 2016 | <a href="https://www.uniteddomains.com/new-top-level-domain/ promo -domain-registration/?et_cid=8&amp;et_lid=7516&amp;et_sub= promo - landing&amp;partner=sedo"> Pre-order now </a> |
| <a href="https://www.uniteddomains.com/new-top-level-domain/ protection -domain-registration/?et_cid=8&amp;et_lid=7516&amp;et_sub= protection - landing&amp;partner=sedo"> .protection </a> | 17 Dec 2015 - 19 Jan 2016 | <a href="https://www.uniteddomains.com/new-top-level-domain/ protection -domain-registration/?et_cid=8&amp;et_lid=7516&amp;et_sub= protection - landing&amp;partner=sedo"> Pre-order now </a> |
| <a href="https://www.uniteddomains.com/new-top-level-domain/ reit -domain-registration/?et_cid=8&amp;et_lid=7516&amp;et_sub= reit - landing&amp;partner=sedo"> .reit </a> | 17 Nov 2015 - 20 Dec 2015 | <a href="https://www.uniteddomains.com/new-top-level-domain/ reit -domain-registration/?et_cid=8&amp;et_lid=7516&amp;et_sub= reit - landing&amp;partner=sedo"> Pre-order now </a> |
| <a href="https://www.uniteddomains.com/new-top-level-domain/ salon -domain-registration/?et_cid=8&amp;et_lid=7516&amp;et_sub= salon - landing&amp;partner=sedo"> .salon </a> | 29 Mar 2016 - 28 May 2016 | <a href="https://www.uniteddomains.com/new-top-level-domain/ salon -domain-registration/?et_cid=8&amp;et_lid=7516&amp;et_sub= salon - landing&amp;partner=sedo"> Pre-order now </a> |
| <a href="https://www.uniteddomains.com/new-top-level-domain/ samsung -domain-registration/?et_cid=8&amp;et_lid=7516&amp;et_sub= samsung - landing&amp;partner=sedo"> .samsung </a> | 12 Jan 2015 - 15 Mar 2015 | <a href="https://www.uniteddomains.com/new-top-level-domain/ samsung -domain-registration/?et_cid=8&amp;et_lid=7516&amp;et_sub= samsung - landing&amp;partner=sedo"> Pre-order now </a> |
| <a href="https://www.uniteddomains.com/new-top-level-domain/ security -domain-registration/?et_cid=8&amp;et_lid=7516&amp;et_sub= security - landing&amp;partner=sedo"> .security </a> | 17 Dec 2015 - 19 Jan 2016 | <a href="https://www.uniteddomains.com/new-top-level-domain/ security -domain-registration/?et_cid=8&amp;et_lid=7516&amp;et_sub= security - landing&amp;partner=sedo"> Pre-order now </a> |
| <a href="https://www.uniteddomains.com/new-top-level-domain/ sucks -domain-registration/?et_cid=8&amp;et_lid=7516&amp;et_sub= sucks - landing&amp;partner=sedo"> .sucks </a> | 30 Mar 2015 - 29 May 2015 | <a href="https://www.uniteddomains.com/new-top-level-domain/ sucks -domain-registration/?et_cid=8&amp;et_lid=7516&amp;et_sub= sucks - landing&amp;partner=sedo"> Pre-order now </a> |
| <a href="https://www.uniteddomains.com/new-top-level-domain/ store -domain-registration/?et_cid=8&amp;et_lid=7516&amp;et_sub= store - landing&amp;partner=sedo"> .store </a> | 06 Apr 2016 - 05 Jun 2016 | <a href="https://www.uniteddomains.com/new-top-level-domain/ store -domain-registration/?et_cid=8&amp;et_lid=7516&amp;et_sub= store - landing&amp;partner=sedo"> Pre-order now </a> |
| <a href="https://www.uniteddomains.com/new-top-level-domain/ theatre -domain-registration/?et_cid=8&amp;et_lid=7516&amp;et_sub= theatre - landing&amp;partner=sedo"> .theatre </a> | 14 Dec 2015 - 19 Jan 2016 | <a href="https://www.uniteddomains.com/new-top-level-domain/ theatre -domain-registration/?et_cid=8&amp;et_lid=7516&amp;et_sub= theatre - landing&amp;partner=sedo"> Pre-order now </a> |
| <a href="https://www.uniteddomains.com/new-top-level-domain/ tube -domain-registration/?et_cid=8&amp;et_lid=7516&amp;et_sub= tube - landing&amp;partner=sedo"> .tube </a> | 21 Apr 2016 - 20 Jun 2016 | <a href="https://www.uniteddomains.com/new-top-level-domain/ tube -domain-registration/?et_cid=8&amp;et_lid=7516&amp;et_sub= tube - landing&amp;partner=sedo"> Pre-order now </a> |
| <a href="https://www.uniteddomains.com/new-top-level-domain/ vin -domain-registration/?et_cid=8&amp;et_lid=7516&amp;et_sub= vin - landing&amp;partner=sedo"> .vin </a> | 17 Nov 2015 - 16 Jan 2016 | <a href="https://www.uniteddomains.com/new-top-level-domain/ vin -domain-registration/?et_cid=8&amp;et_lid=7516&amp;et_sub= vin - landing&amp;partner=sedo"> Pre-order now </a> |
| <a href="https://www.uniteddomains.com/new-top-level-domain/ vip -domain-registration/?et_cid=8&amp;et_lid=7516&amp;et_sub= vip - landing&amp;partner=sedo"> .vip </a> | 01 Mar 2016 - 30 Apr 2016 | <a href="https://www.uniteddomains.com/new-top-level-domain/ vip -domain-registration/?et_cid=8&amp;et_lid=7516&amp;et_sub= vip - landing&amp;partner=sedo"> Pre-order now </a> |
| <a href="https://www.uniteddomains.com/new-top-level-domain/ wine -domain-registration/?et_cid=8&amp;et_lid=7516&amp;et_sub= wine - landing&amp;partner=sedo"> .wine </a> | 17 Nov 2015 - 16 Jan 2016 | <a href="https://www.uniteddomains.com/new-top-level-domain/ wine -domain-registration/?et_cid=8&amp;et_lid=7516&amp;et_sub= wine - landing&amp;partner=sedo"> Pre-order now </a> |
| <a href="https://www.uniteddomains.com/new-top-level-domain/ yachts -domain-registration/?et_cid=8&amp;et_lid=7516&amp;et_sub= yachts - landing&amp;partner=sedo"> .yachts </a> | 02 Dec 2015 - 31 Jan 2016 | <a href="https://www.uniteddomains.com/new-top-level-domain/ yachts -domain-registration/?et_cid=8&amp;et_lid=7516&amp;et_sub= yachts - landing&amp;partner=sedo"> Pre-order now </a> |
| | | |
| | | |
ALL NEW DOMAIN EXTENTIONS AT A GLANCE
Industry
.ACCOUNTANT .CLUB .COACH
.COLLEGE .COM .COMPANY.CONSTRUCTION
.CONSULTING .CONTRACTORS.COOKING
.CORP .CREDIT .CREDITCARD
.DANCE .DEALER. DEMOCRAT
.DENTAL .DENTIST .DESIGN
.DIAMONDS .DIRECT .DOCTOR
.DRIVE .ECO .EDUCATION
.ENERGY .ENGINEER .ENGINEERING
.EQUIPMENT .EVENTS .EXCHANGE
.EXPERT .EXPRESS .FAITH
.FARM .FARMERS .FASHION
.FINANCE .FINANCIAL .FISH
.FIT .FITNESS .FLIGHTS
.FLORIST .FLOWERS .FOOD
.FOOTBALL .FORSALE .FURNITURE
.GAME .GAMES .GARDEN
.GMBH .GOLF .HEALTH
.HEALTHCARE .HOCKEY .HOLDINGS
.HOLIDAY .HOME .HOSPITAL
.HOTEL .HOTELS .HOUSE
.INC .INDUSTRIES .INSURANCE
.INSURE .INVESTMENTS .ISLAM
.JEWELRY .JUSTFORU .KID
.KIDS .LAW .LAWYER
.LEGAL .LIGHTING .LIMITED
.LIVE .LLC .LLP
.LOFT .LTD .LTD
.LTDA .MANAGMENT .MARKETING
.MEDIA .MEDICAL .MEN
.MONEY .MORTGAGE .MOTO
.MOTORCYCLES .MUSIC .MUTUALFUNDS
.NGO .ORG .PARTNERS .PARTY
.PHARMACY .PHOTO .PHOTOGRAPHY
.PHOTOS .PHYSIO .PIZZA
.PLUMBING .PRESS .PRO .PROD
.PRODUCTIONS .RADIO .REHAB
.RENT .REPAIR .REPORT
.REPUBLICAN .RESTAURANT .ROOM
.RUGBY .SAFE .SALE
.SARL .SAVE .SCHOOL
.SECURE .SECURITY .SERVICES
.SHOES .SHOW .SOCCER
.SPA .SPORT .SPORTS
.SPOT .SRL .STORAGE
.STUDIO .TATTOO .TAXI
.TEAM .TECH .TECHNOLOGY
.THAI .TIPS .TOUR
.TOURS .TOYS .TRADE
.TRADING .TRAVELERS .UNIVERSITY
.VACATIONS .VENTURES .VERSICHERUNG
.VERSICHERUNG .VET .WEDDING
.WINE .WINNERS .WORK
.WORKS .YACHTS .ZONE
Eating & Drinking
.BAR .BIO .CAFE
.CATERING .COFFEE .COOKING
.DIET .EAT .FOOD
.KITCHEN .MENU .ORGANIC
.PIZZA .PUB .REST
.RESTAURANT .VODKA .WINE