Top 10 keywords in Sedo search
With more than 370 million registered domains, almost every term imaginable can be found in a domain name.
Each month, several million search queries are made via sedo.com and here we will publish these search trends.
Here are the top 10 search terms on Sedo for the past month.
Sedo Most Searched Keywords - December 2021
Google Aprox. Search Results
≅ 1.950.000.000
≅ 1.940.000.000
≅ 63.200.000
≅ 1.950.000.000
≅ 890.000.000
≅ 5.940.000.000
≅ 1.130.000.000
≅ 2.190.000.000
≅ 4.450.000.000
≅ 4.680.000.000
2021 - Top 10 keywords in Sedo search
June
Pics
Crypto
Beauty
Credit
Seo
Creativ
Money
Medical
Movie
Finance
May
.nl
.io
officespace
mail
Storageunits
Selfstorage
fashion
warehouses
industrialplace
party
April
SEO
.io
privat
wedding
money
motorhome
betting
united
medical
beauty
March
Wise
Officespace
Storageunits
Retailspace
Selfstorage
Warehouses
Industrialspace
SEO
.io
Privat
February
SEO
Picture
Creditcard
Hosting
Motor
Cybersecurity
Poke
Money
Privat
Medica
January
Pics
Clubhouse
Distance Learning
Seo
Radio
Time
Money
Diet
Golf
Sun
The Most Expensive Domains of 2020

Top 5 Longest Domains of 2020

Most expensive New gTLD Domains in 2020

Top 5 Highest 3 Letter .Com Sales in 2020
Request for free!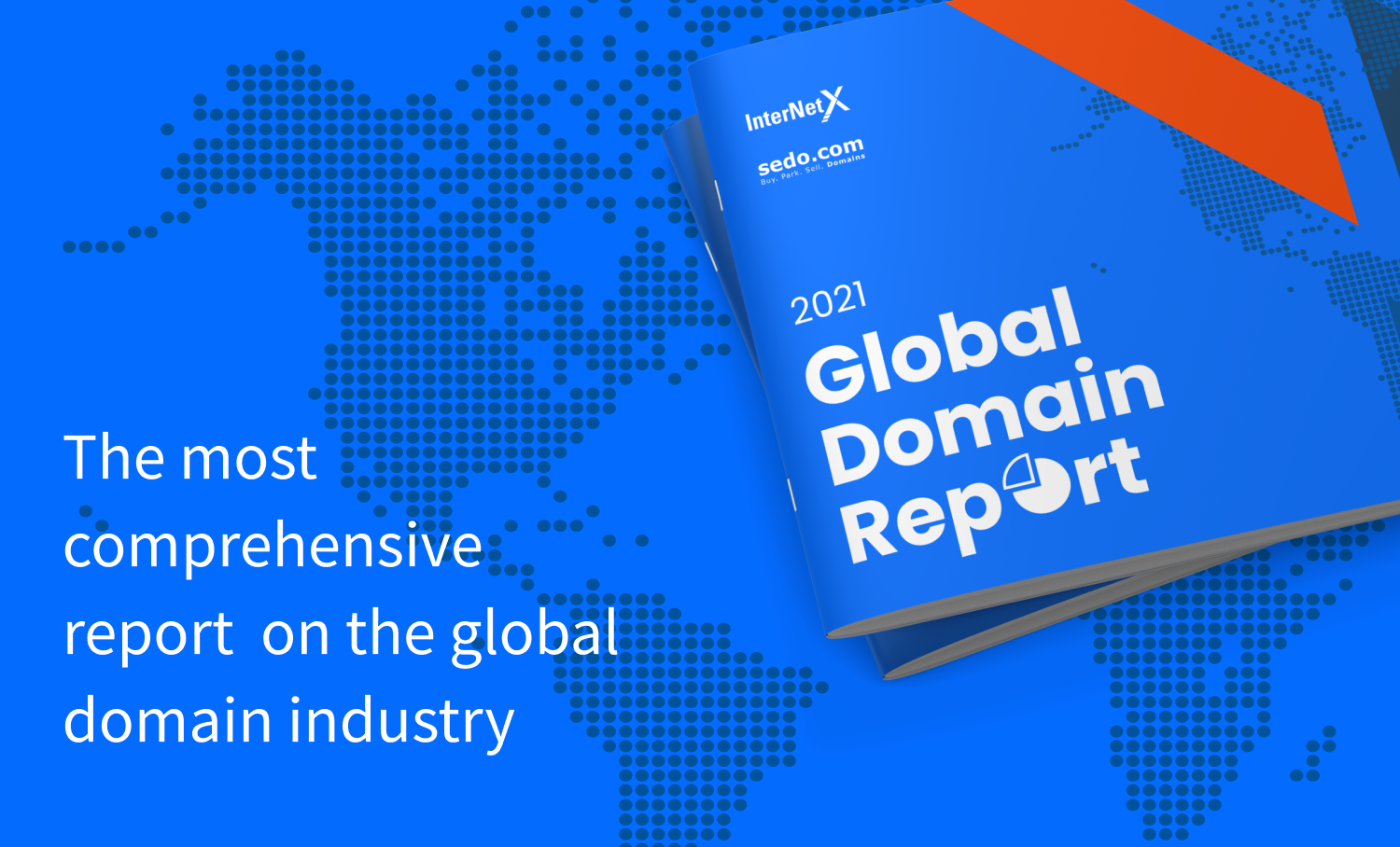 Global Domain Market Study 2021
Gain insights into domain trading, pricing developments and future domain industry trends
In 2021, Sedo and InterNetX joined forces to evaluate over 135 million data points - summarized for you in the Global Domain Report 2021.
Find out about the global view of the domain market and keep up to date thanks to numerous diagrams, graphics and tables, including the top 10 most expensive domain sales and much more.