Buy Domains
You have the perfect web address in mind, but the desired domain is already taken? No problem!
3 easy steps to buy a domain
Get started right away
On the Sedo marketplace you can search directly for your desired domain. Create a free user account to save matching results in a watchlist. This way you can easily compare and choose the best address.
Simply buy
Domain offers come in three types: buy-it-now, auction or negotiation. You can see how your desired domain is sold directly in the results list of your search. One click is enough to start the respective purchase process.
Secure payment
At Sedo, you can choose between 12 payment methods and use your preferred option. Our transfer service will then take care of the rest. This way, payment processing is secure and the transfer of owner rights is seamless.
Your advantages
Why Sedo?
Today, ideas, products and campaigns need an internet address that is as memorable as possible. But what if your desired domain is already taken? As the largest trading platform for already registered internet domains, we help customers all over the world to find the perfect domain, if the preferred desired address is already taken. With over 22 million domains listed on our marketplace, there is sure to be the domain of your dreams for you.
If you get stuck while looking for domains, don't hesitate to contact us. We will be happy to support you in your search.
Largest selection

We are the leading marketplace for premium domains. With us you have the choice of over 22 million domains every day.

Strong expertise

Thanks to decades of experience, we know what matters. We are proud of our more than 2 million happy customers.

Clear priorities

Data protection and security are top priorities. At the same time, we offer transparent prices and fair conditions.
Different options for buying domains
There are many ways to get the domain you want.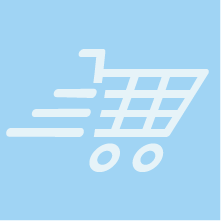 Buy Now
This is the fastest of our purchase methods. First, the seller specifies a binding Buy Now price and then the buyer pays the price displayed on the domain offer page. After the transfer process completes, you're free to start using your domain.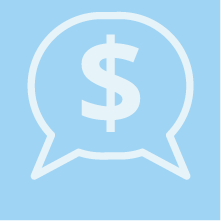 Make Offer
There is no fixed price listed but offers are welcomed. When you place a bid, the seller decides if they would like to negotiate with you. If both parties can agree on a price, Sedo will complete the sale.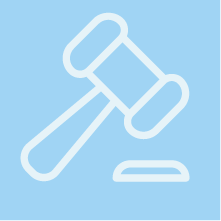 Auction
Some domains are offered as part of an auction where the highest bid wins. You can see the bids made by others on the domain page – and also how much time is remaining to place a bid.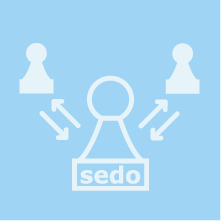 Domain Brokers
As a buyer, you can also use our Brokerage Services. Our experienced domain experts will help you with price negotiations and purchasing – even for domains which are currently not available in our database.
GET STARTED NOW
Ready, steady, go to the marketplace!