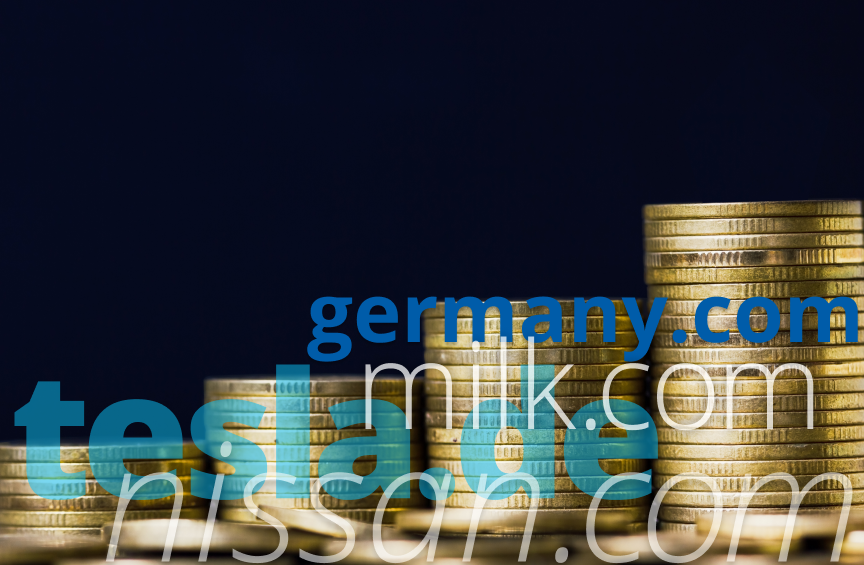 Large companies often chase down particular domains for years and remain unsuccessful, because some domains are just unattainable. Often these sellers are demanding high unaffordable prices. In other cases, the domain owner simply is digging their heels in and will not sell at any price. Read on as we share four prominent examples of domains with extreme price tags.
#1 Tesla.de - Donated traffic on a German domain

Few companies have created such a stir in recent years as the US electric car manufacturer Tesla. Company founder Elon Musk leaves no stone unturned to draw public attention to his company's products. In fact, to do this, he has even sent one of his cars (supposedly) into space.

Despite all his efforts, however, he was unable to obtain the domain tesla.de for the German Internet representation of his company. The domain belongs to an IT entrepreneur from Düsseldorf. And he is regularly happily met with the explosion of traffic on his servers. This is not surprising, because Elon Musk is very active on social media. Whenever he publishes the latest news on Twitter, interest in Tesla increases – and consequently so does the traffic on tesla.de.

It has become very obvious that visitors to this address aren't calling up an official Tesla website. In fact, however, the site offers no information about the automaker. Rather, it redirects the visitor to the website of the IT company of domain owner Ralf Schmaus. The desired information, however, can be found on tesla.com. How could this happen?

Tesla did not exist at that time

Elon Musk founded Tesla, Inc. only in 2003, but the German Ralf Schmaus secured the domain tesla.de for his Tesla CRM Software GmbH in the 1990s. At that time, Tesla did not exist. At that time, everyone thought of Tesla as the ingenious serbian inventor Nikola Tesla. Later, Elon Musk then used him as model for his company.

Tesla has no interest

In fact, Tesla Inc. has not contacted Ralf Schmaus to this day and there has never been an offer to purchase tesla.de. Therefore, it can only be estimated what the domain might be worth. And IT entrepreneur Schmaus does not want to sell anyway. Instead, he continues to be happily satisfied with the donated traffic. At times, up to 50,000 visitors per day are said to have visited the site.
#2 Nissan.com - Domain disputes over decades

The Tesla case is unusual because the domain registration took place before the carmaker was founded. But the case of nissan.com is quite different. Legal disputes over the domain have been dragging on since 1999. In the 1990s, Israeli citizen Uzi Nissan registered the domain for himself. The Japanese car company simply were not fast enough, although the Nissan Motor Company has existed since 1933.

Uzi Nissan secured the domain with his family name in 1995 for business purposes. Nissan noticed this too late and proved to be rather humorless from the beginning. The company entered the conflict over the domain with a claim for damages in the amount of 10,000,000 US dollars. After all, the domain had not been commercially exploitable for years. Uzi Nissan had no right to register the domain - that was the companies view of things.

The whole story on Nissan.com

A legal dispute over this domain developed that lasted for years. Uzi Nissan repeatedly sought publicity and asked for support in its fight against the overpowering Japanese corporation. Fittingly, he published the story surrounding the domain drama for everyone to see directly on nissan.com. Here you can follow the development of the legal dispute in great detail keeping in mind it's from Uzi Nissan's point of view.
#3 Milk.com - clever thinking ahead

The owner of the milk.com domain also remains unwavering in his willingness to sell. Dan Bornstein is the owner and he was shrewd enough to secure this domain name in 1994. You have ten million dollars to spare? Then you can buy the domain. Dan Bornstein is asking no less for milk.com.
According to his own statements, he originally registered the domain only to get an associated personal e-mail address. Maybe one day a food company will surface that will actually make Dan Bornstein rich.
#4 Germany.com - Don't even think about it

Geo Domains like germany.com are especially in high demand. So anyone can imagine how many requests the domain owner of germany.com, Winfried Haug, must have already received. He has a very clear opinion about it, which he also shares unequivocally on the website:

"Dont disturb me !!! I am busy and neither me nor germany.com is for sale !"

He seems to be the owner of the domain since at least 1996, so the clear notice is not a whim of everyday life, but his firm principle since 25 years. Even if he obviously doesn't sell the domain, he at least offers "good friends" to set up an e-mail address under @germany.com. He is also happy to share tips on Bengal cats. That's why when visiting the page you are not greeted by the German federal eagle, but by a Bengal cat. In addition, there are various banners on the page, which are displayed via an affiliate program. The potential of the domain is huge, but the facial expression of the cat says: Don't even think about it!
Buy previously registered domains cleverly with Sedo

Are you yourself interested in domains that are already taken? We manage the domain brokerage process for you and can procure your desired domain. You instruct Sedo's brokers on your domain needs and designate the domain you have in mind without having to worry about anything else. And don't panic: you won't be charged millions of dollars, just the maximum price you agree on with your personal broker with free transfer and escrow services included. This is what domain acquisition service looks like today.
Get your desired domain with our broker service!